And you wonder where Laker fans get the reputation as being idiots and fools…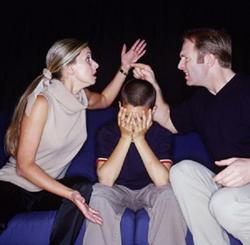 About 20 parents got into a fight at a Victorville, Calif., kindergarten graduation event, according to the Victorville Valley Daily Press. An old-west style saloon fight at a kindergarten graduation — some kids really start life behind the 8 ball thanks to their parents.
What would spark parents to fight in front of five-year-olds?
"This all started because of a Facebook comment between this other woman and my grandmother about the Lakers," said Queiona Burt, 31, one of the women arrested following a brawl that broke out at a recent Puesta del Sol Elementary School kindergarten graduation. "But I want to apologize to the school and the community and say this is not what I'm about. I was trying to defend myself."
So to recap: Facebook comments about the Lakers lead to a fight at a kindergarten graduation where two people are arrested and police are investigating.
Honestly, 90 percent of Lakers fans are sane. They are fans like fans of every other team, except they get to brag a lot more because the team wins a lot.
But that other 10 percent, the ones that clog message boards and come after you if you dare to say Kobe can't walk on water — those people are certifiable. Or arrestable, as the case may be. They are the ones that give the Lakers their Internet reputations. They are the ones that start fights at a kindergarten graduation.
They are the ones even a former Laker blogger will not try to defend. Or wish to.