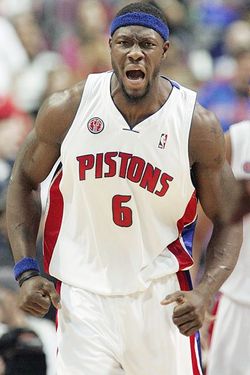 We knew this was coming — the two sides agreed to termsl back on July 12. But now it's official.
Ben Wallace will finish his career a Piston, signing a two-year deal with Detroit at $1.9 million per season.
Wallace was one of the few positive, consistent forces in Detroit while the team around him dropped like flies due to injury. Wallace led the Pistons in rebounds per game, played solid defense, and had the team's best raw +/- numbers (and one of the better adjusted). He even kicked in a little offense.
He should have to do less of that this year with everyone — Rip Hamilton, Tayshaun Prince and more — back healthy. If he can just keep filling his role, everyone will be happy with him.