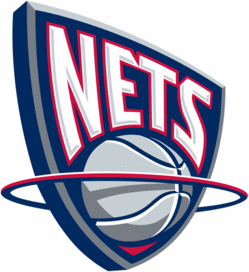 Interesting note from Chris Mannix of Sports Illustrated on one of the changes Mikhail Prokhorov has already brought to the New Jersey Nets.
Nets spending heavily on scouting. Retain entire staff, move Roy Rogers to advance scout and hire three new scouts. Aggressive moves.
More information, more opinions, more voices can be a good thing. More teams should spend on scouting.
But what will the Nets do with those voices. King made some good decisions in Philadelphia — he drafted well — but some bad ones as well, usually overpaying for veterans (oversized contracts for Dikembe Mutombo, Aaron McKie, Kenny Thomas and more).
Those scouts can help him make more good decisions with young players, which is what the Nets need. Hopefully someone can talk him out of those veteran deals.