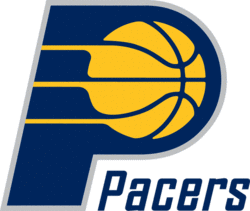 Indiana had one main goal this offseason: Get an experienced point guard to run the offense.
Larry Bird tried. Every time a veteran point guard name came up, Indiana was talking to them. Raymond Felton went to New York. Jordan Farmar went to New Jersey. The list goes on and on, every time they came up short.
So the Pacers head into next season with basically the same roster that won 32 games last year, as Mike Wells points out at the Indianapolis Star. The same coach wanting to play the same up-tempo system but with nobody really suited to run it.
It means T.J. Ford will be the starting point guard, playing there from inside coach Jim O'Brien's dog house. O'Brien has given the starting job to Ford the last two years and both times taken it away during the season. This year will make it three — Lance Stephenson, a rookie, will get his shot. But he's a rookie and more of a scoring point guard than an assist man who should be at the head of a running system.
Danny Granger will be very good and the focus of the team on offense. Troy Murphy will drain threes. Brandon Rush will be disappointingly inconsistent and Larry Bird will still love him. Maybe Mike Dunleavy can stay healthy and add some scoring spark. Maybe Roy Hibbert can show a lot of improvement, he's been working hard this summer. Maybe Tyler Hansbrough can bounce back from injury and provide some depth along the front line. Maybe some more breaks can go their way.
But this Pacers team is basically a healthier version of last year's Pacers team. With the team over the cap, there was very little maneuvering that could be done. Meanwhile the rest of the East from Miami to Milwaukee got better. And standing pat with a team that did not make the playoffs offers little room for hope.