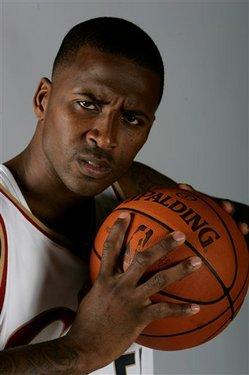 It can sometimes get overlooked in the focus on the whodunit angle of the crime — a good man was killed in Memphis.
Lorenzen Wright will not be forgotten today as thousands are expected to come to the FedExForum for a memorial service for him.
Wright was found murdered in a wooded area near Memphis on July 28, nearly a week after he had been reported missing. He leaves behind six children.
Wright was a Memphis native who attended Booker T. Washington High School in the city and went on to play for the University of Memphis. During his 13-year professional career, five of his prime years were spent playing for the Grizzlies in his hometown. Those were the first five years the Grizzlies were in the town, having just moved from Vancouver.
Speakers at the service will include Wright's high school coach and Michael Heisley, the owner of the Grizzlies.
The service is scheduled for 2 p.m. Eastern, 1 p.m. in Memphis (Central time). WREG in Memphis will have a live stream of the memorial on their Web site.
A memorial fund has been set up in Wright's honor where tax-deductible donations can be made.