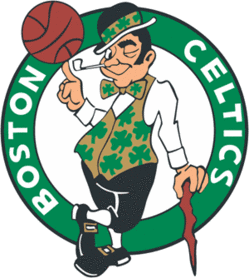 Despite rumors that the deal had been hung up over money, the Boston Celtics have made it official.
Shaquille O'Neal is a member of the Boston Celtics. The deal is for the veteran's minimum of $1.4 million.
"It is not every day that you can add a player of Shaquille's caliber to your team," said Danny Ainge, Celtics President of Basketball Operations. "His past experience speaks for itself and we believe that he is a great fit for our roster."
Here is the official quote from Shaq, although you can be sure more entertaining ones (quotes not written by handlers) will be coming soon.
"I am honored to be joining the Celtics," said O'Neal. "I have played against Paul, Ray, Kevin, Rajon, and Jermaine for many years and it will be great to be able to call them my teammates. I cannot wait to get to Boston to get started in pursuit of another championship."
We've expressed our concerns about this deal — there are risks on both sides. But for both sides, this union may be the best way to a championship.