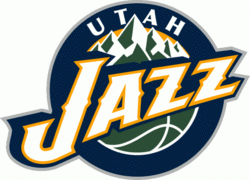 We at PBT, along with most of the basketball world, have applauded what the Jazz did this offseason. They lost Carlos Boozer, but in Al Jefferson found a good replacement. They added Raja Bell. Next season, the Jazz may be a slightly better team than they were last year.
But it was not an easy decision, as owner Greg Miller told the Salt Lake Tribune.
Once they had discussed the favorable basketball implications of adding a low-post force in Jefferson, who averaged 20.1 points and 10.4 rebounds the past three seasons with the Timberwolves, (CFO Bob) Hyde went over the financial particulars with Miller.

Specifically, Hyde presented a worst-case scenario, according to Miller, of what would happen if the Jazz missed the playoffs given the payroll commitments they would have after acquiring Jefferson and positioning themselves as a luxury-tax paying team.

"Based on the economics, I felt like the risk was acceptable and decided to pull the trigger," Miller said in an interview last week, adding, "It was a big decision, but I felt like … I had enough good information to make a good decision, and only time will tell."
Applaud Miller for taking that risk, for keeping a good team in Utah.
But he will be at least $5 million over the tax threshold when the season starts (the tax threshold will be $70 million, the Jazz are at $73 million with some minor contracts to add to fill out the roster). Which means that he will pay about $5 million in the dollar-for-dollar tax. He also will not get the $3.5 to $4 million in payment that goes to teams under the tax.
That is a $9 million swing, which for a team in a small market like Salt Lake can be the difference between profit and loss. Utah needs those playoff games, when the teams don't pay salary but they get more nights of revenue.
What it underscores is the disparity in revenue and how revenue sharing will be key. The Lakers payroll will likely be in the $93 million range. Spending money alone does not win titles (or the last decade would have been the Knicks and Mavericks decade) but Los Angeles can afford more good role-playing talent to go around its stars. It can afford more stars. It can afford more mistakes. The Lakers have back-to-back titles because they have not made a lot of mistakes, but the margin for error is there, as it is with the Yankees in baseball.
And how to bring competitive balance, so that a small step over the luxury tax is not so onerous on small markets, has to be part of the next CBA talks. David Stern wants revenue sharing and the union agreement to be dealt with separately, but they are tied together in the health of the sport.