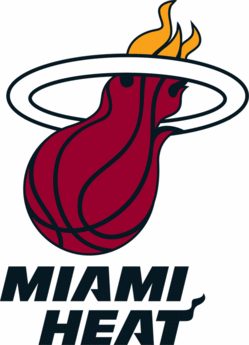 Pat Riley is gifted with supernatural powers. I don't know that for a fact, but it seems the most logical explanation for how the Miami Heat not only landed all three of the biggest free agents on the market, but also filled out the roster with quality players.
Now the more practical question becomes: Who do they suit up? The Heat will carry 14 or 15 players, but come opening night they can only suit up 12. Then what are the rotations?
Our own Ira Winderman took a look into this in the Sun Sentinel.
First, start with the definitive active players.  Center: Joel Anthony, Zydrunas Ilgauskas. Power forward: Chris Bosh, Udonis Haslem. Small forward: LeBron James, Mike Miller. Shooting guard: Dwyane Wade, Eddie House. Point guard: Mario Chalmers, Carlos Arroyo.
The positions aren't exact, but you get the idea. And that's 10. Most coaches don't go 10 deep in a regular rotation. So who would sit of that group? Big Z and the Heat go with a small lineup off the bench?
And then what about those last two spots on the roster?
So that potentially leaves center Jamaal Magloire and forwards Juwan Howard and James Jones looking at two roster spots on game nights. The sense is Howard would not have signed and Jones would not have re-upped merely to sit in a suit on game nights.

So that could leave Magloire as the odd man out on game nights, along with second-round pick Dexter Pittman, the burly center out of Texas.
It also means guard Kenny Hasbrouck and forward Shavlik Randolph could have a training camp battle for the 15th spot on the roster. Or the Heat may carry just 14 players, leaving room for later moves.
See, there are interesting things on the Heat roster past the big three.