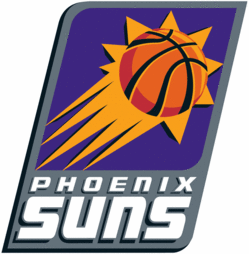 Here's the conventional wisdom, the perception out there — new Phoenix president of basketball operations Lon Babby will be calling the player personnel shots for the Suns, the general manager will be the guy doing the leg work.
It was reported by Yahoo's Adrian Wojnarowski that Cleveland's front office man Lance Blanks is in line to do that leg work.
Babby told the Arizona Republic none of that is true.
"It's not a horse race," Babby said. "There are no frontrunners. We're going to have a thorough and systematic process, and it'll be at the end of that process that we'll move to evaluations.

"I've committed to myself and the candidates that I wouldn't move forward to a decision until I've completed the interviews. Therefore, there can't be a frontrunner."
This is what Babby has to say, he has to spin and talk about the process. But this is like a horserace in one key way — someone is going to win. They may well be in the backstretch right now so who is out in front of the pack may well not be the one that crosses the line first, but someone will.
What it sounds like is Babby is going to take his time with this. He likely will go with a guy who is strong in player evaluations — a guy from the basketball background side. Which could be Blanks (a former NBA player), but could be a number of guys. Sit back and get comfortable, this likely will not end soon.