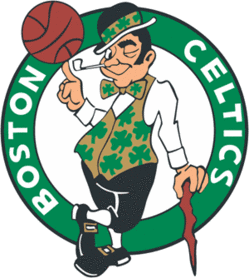 Von Wafer has never met a shot he didn't like.
That makes him a fan favorite and a coach's nightmare. Now, he may be Doc River's problem.
Hoopsworld is reporting that the Celtics have signed Wafer to a one year, fully guaranteed minimum deal. Other Celtics sources have yet to confirm this so please drink this rumor responsibly.
The Celtics had been going after Eddie House for this role, who they sent to New York in the Nate Robinson deal, but he instead chose to play for Miami this year. Wafer was the fallback, apparently.
Wafer is actually a good shooter and in the 08-09 season he shot 39 percent from deep and scored 9.7 points per game in nearly 20 minutes of action (he played in 63 games, starting 11) for the Houston Rockets.
Then Houston did not offer him a contract to come back. Which says all you need to know about his attitude around the locker room and inability to stick with any system. Teams don't throw away good shooters without reason. He went to Olympiakos in Greece and they cut him.
Last season the Dallas Mavericks gave him a 10-day deal but he never saw the floor.
All of which makes me think that if this report is true, if Boston did sign Von Wafer, they were more desperate for someone to replace Tony Allen than I thought. But fans in Boston will love him.