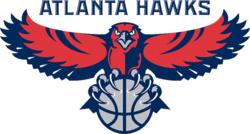 Atlanta wanted to bring in some size this summer, someone to beef up the middle of what can be an undersized lineup.
Re-signing Jason Collins is not what they had in mind, but he is what they got. He does give them some depth at the center position. Collins was with the Hawks last year and the fact the 7'0″ center played less than five minutes a game on a team that is undersized at the center spot tells you all you need to know there.
It is possible Shaquille O'Neal will come to the Hawks, this still seems to be the most likely landing place. But it is not a sure thing, and he is going to have to come in on the Hawks terms. Which his ego may not accept.