Will Bynum may be a better pure point guard than Rodney Stuckey.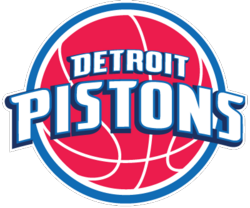 That doesn't mean he should be starting in Detroit, but it means he has value. Good passer (he had a 20 assist game against the Wizards last season), can attack the rim, is a quality spark off the bench guy.
All of which makes the deal he has reached with the Pistons — three years at $9.75 million — seem fair. He gave the Pistons 10 points in 26 minutes per game last year (in the 63 he played). Marc Stein of ESPN.com broke the story.
Bynum is one of those guys who needed to go overseas for a couple years to mature his game. In the 05-06 season he looked overmatched as a member of the Warriors, so he went to Maccabi Tel Avi for a couple seasons. Upon his return, he has been a valuable member of the Pistons. And he has now been rewarded for that.