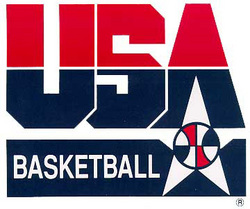 It went down pretty much exactly as Rob Mahoney told you earlier today.
Tyreke Evans, Gerald Wallace, JaVale McGee and O.J. Mayo have been let go, bringing the roster down to 15. Three more guys will be let go after camp in New York and before the team heads to Turkey for the FIBA World Championships next month.
JaVale McGee was the only name we weren't sure about, and this still is not a real surprise. Team USA is a little thin at center — Brook Lopez is the best player but is still slowed by the effects of Mono. Tyson Chandler has looked solid, but it was thought McGee (a late addition to camp when Robin Lopez pulled out) might be kept on as insurance. He had looked good. But Jerry Colangelo and coach Mike Krzyzewski decided to keep five point guards on the roster, including Rajon Rondo (who was rumored to be on the bubble).
Evans sprained is ankle early on and really never got a chance to compete at a very deep position for the squad. Wallace basically got beat out by Danny Granger, while Mayo likely lost his spot to Eric Gordon. Mayo may be the bigger NBA name, but Gordon's game blends well with the international rules, plus the makeup of this team.
So this is your final 15: Rondo, Derrick Rose, Chauncey Billups, Stephen Curry, Russell Westbrook, Gordon, Granger, Kevin Durant, Rudy Gay, Jeff Green, Andre Iguodala, Lopez, Kevin Love, Lamar Odom, and Chandler.