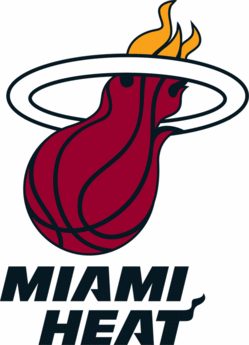 Right about now is the time of the summer when guys get "make good" contracts. Which are non-guaranteed contracts. Meaning they are invited to training camp but can be cut. Which really means camp fodder — you need more than15 guys in training camp, so you invite guys you plan to cut.
Kenny Hasbrouck — the former Sienna star that screwed up your NCAA pool a couple years ago — just got one of those contracts from the Miami Heat. But our own Ira Winderman said on twitter you shouldn't count the guy out. He has a real chance.
Don't discount Heat signing of Kenny Hasbrouck to a make-good contract. He is the type of combo the Heat could use as a fifth guard.

Kenny Hasbrouck works as combo, fifth guard behind shooting guards Dwyane Wade and Mike Miller and PGs Carlos Arroyo and Mario Chalmers.
There are four guards on the roster already, the Heat have four centers they want to keep. The question becomes does a forward get cut and Hasbrouck make it, or does Hasbrouck go for more size.
Even on a powerhouse like the Heat, training camp matters to a few guys.