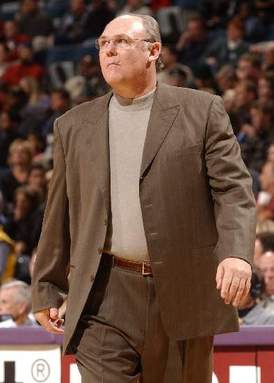 George Karl is doing well. That is really all that matters.
The good news is he is feeling well enough to come back and coach next season, he told Dan Patrick on his widely syndicated radio show. But there are now guarantees.
"I've committed but it's not a guarantee. The doctor's up until probably October 1st if they call me in and say they would recommend against it, I probably wouldn't coach but that has not been the case. Every exam this summer, I have three different doctors that I go talk to, they all feel from what they see, what they feel, and what they examine, you're in the right place and hopefully we can continue that with some good tests coming in August and September."
There may be nothing I hope to see this fall more than a healthy Karl back on the sidelines. We all we want him to win this one.