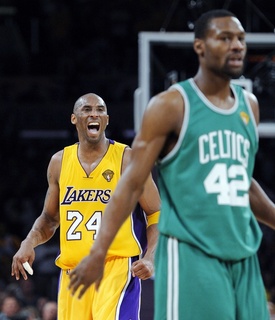 Jerry West. Magic Johnson. Wayne Gretzky.
Superstar players usually make bad coaches or managers. Players who can just do rarely have to study the game in detail like a coach. There are exceptions, like Pete Rose had a pretty good managerial record… well, there was that whole betting on baseball thing. We'll go with Larry Bird as the exception.
Kobe Bryant knows basketball. He watches more film than half the coaches in the league already. He is practiced and smart. On paper he makes a good coach.
But he knows better, as he told the China Daily (via the Orange County Register).
"No. Absolutely not. No, no, no," he told the China Daily while in Beijing this week. "Being a coach is too frustrating for me. I like coaching kids and holding training clinics for the kids. But to be a coach from the regular season to the playoffs … I have no interest at all."
You thought Pat Riley's three-hour practices were brutal, can you imagine what Kobe would do?