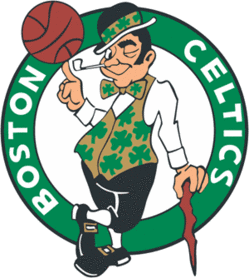 Boston is looking for some bench players, and thanks to the rose-colored-glasses of time, they remember how great Eddie House was in the finals in 2008, and since they are getting the band back together anyway….
The Celtics are in discussions to bring Eddie House back to the Celtics next season, according to the Boston Globe. House was shipped to New York for Nate Robinson in a deadline deal last February.
House had his shooting numbers drop to near career lows across the board last season both in Boston and New York, including 38 percent shooting overall. The Celtics can risk that was a one-year aberration, but at age 32 next season it may not be.
Boston can only offer a veteran's minimum of $1.35 million, so it's not a big risk. Well, so long as it is just a one-year deal.