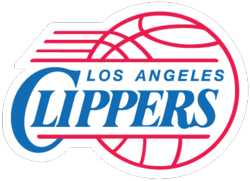 Little known fact: Rasual Butler set a Clipper team record for most three pointers made in a season last year with 149.
Part of that was because he and Eric Gordon were the only two reliable three point shooters on the team, and Butler barely so shooting 33.6 percent on the season. Butler got a lot of looks (teams worked harder at running Gordon off that shot, the now-playing-down-the-hall Steve Blake barely got any and Baron Davis kept launching threes even though he couldn't make them).
So it makes sense that he is back — the Clippers have agreed to terms with Butler for another season, according to Lisa Dillman of the Los Angeles Times.
He provides depth, although don't be shocked if his minutes and three point attempts drop this season with Ryan Gomes and Al-Farouq Aminu now on the roster. Butler still provides some solid veteran depth for the Clippers off the bench.