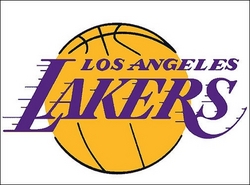 The Lakers signed another big man, someone who can come off the bench and protect the rim.
Theo Ratliff will not bring the high-quality iPod playlist that Josh Powell had in the Lakers locker room, but on the court the defensive-minded Ratliff should be a solid addition playing the same role. Ratliff reached a one-year, $1.35 million deal with the Lakers.
What the Lakers want and need is a guy who can play a few minutes, help fill in during injuries, and no be on a mistake-heavy rookie learning curve.
Here is the official quote from Lakers GM Mitch Kupchak: "Theo has long been considered one of the best defensive big men in the league. He is a consummate professional and a welcome addition to our team. Together with Bynum, Gasol, Odom and Artest, he gives us a formidable and deep front line."