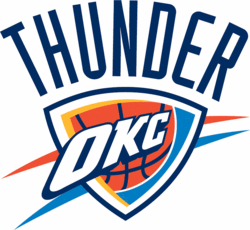 Look at the lineup of teams where ownership lets the basketball people make basketball decisions: Spurs, Celtics, Lakers, Magic, Thunder. Notice the similarities there?
Oklahoma City today announced it has extended its deal with general manager Sam Presti, the team announced today. That is the best move they made this off-season (and they've made a few nice ones). Terms of the deal were not announced.
Presti was a man with a plan. He took over in Seattle and moved away from Ray Allen and aging veterans to build a young team that could grow up together. He got some luck — the No. 2 pick being Kevin Durant — but has made smart picks and moves to fill out the roster around him. Jeff Green and Russell Westbrook could have been taken by other teams, but weren't.
Presti gets it. And the OKC owners have given him room to do his thing. Smart.