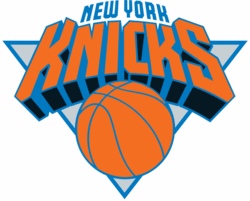 Allan Houston, the former shooting guard famed for having one of the worst contracts in the history of the New York Knicks, may soon be the guy handing out the contracts for his former team.
According to Ric Bucher of ESPN, Houston is a front-runner to fill the vacant general manager position for the Knicks.
(Knicks president Donnie) Walsh would neither confirm nor deny Houston's status. "He is working with me to learn the position of GM, whether with the Knicks or elsewhere," Walsh said. "I feel Allan has the tools to be a great GM."
The easy jokes are there (I used one in the headline) but this may not be that bad. Seriously. So long as Walsh is there he will be the driving force on all player moves, he will shape the personnel, and he's proven good at it. Walsh will have the final say, Houston would do a lot of the dirty work, the dull parts of the negotiations.
Houston may be able to do that role, maybe well. I don't know. But it's not like they are giving the key to the franchise to a former point guard from Detroit again, there are checks and balances now. So if everyone is comfortable with him, why not?