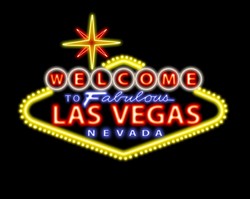 Here's the deal Las Vegas: If you want an NBA team, you're going to have to pay for it.
That's what Mayor Oscar Goldman essentially said this week. The only way an arena is getting built is with public financing, the Las Vegas Sun reports him saying. And he is saying a new arena is something the city needs.
"There are no free lunches," the mayor said, when told it was difficult to find much support for public financing. "With that kind of attitude, that kind of philosophy, we'll never have an arena. End of story."

"We'll never have a professional team here, end of story. I mean, that's it. We can't make up our own rules. We have to live in the real world. And the real world says that there has to be some kind of public financing," he said. "And if people don't like it, then they can live here without a team. I don't want to live in a city without a team. I think a team makes a city a great city."
Without a new arena, the city could also lose things like the very lucrative National Finals Rodeo, Goodman said.
One group of Vegas investors has said it has a deal to buy an NBA team if they can get approval of public, tax increment financing. While most executives at Summer League doubted that, the fact remains that if a new, state-of-the-art arena gets built it will be a magnet that will draw some low-revenue team to the bright lights of Vegas.
In some cities, there is a stomach for public financing of these projects. Oklahoma City residents voted to increase their sales tax to help pay for an arena. More power to them. But in most cities, that will not fly. Las Vegas appears to be more like the later. Residents see more pressing things for city money to be spent on, even if that is tax increment money.