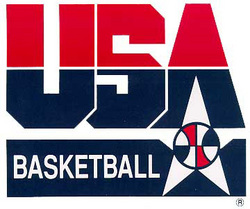 Here in America, we are all about the gold medal. That's what dream of growing up, what our young volleyball players and gymnasts strive to get. We love our bright, shiny objects that glisten in the sun.
So when it comes to international basketball, we are all about the Olympics. That's what we gear up for, that's where we send our best players.
The World Championships… not so much. There is  reason we have not won gold at this event since 1994. But as USA Basketball Chairman Jerry Colangelo told John Thompson (yes, that John Thompson) on ESPN 980 in the nation's capital, we are kind of alone in that regard.
"Every other country puts the World Championships at least on a par, and in most cases above the Olympics. Only in the United States do we put the Olympics so far ahead of the World Championships. What we witnessed this summer with the World Cup in soccer is what basketball people around the world are hoping to accomplish. … We haven't won the World Championship since 1994 and that has to stop."
Just something to remember as we head into the World Championships. We are sending a young team to let them gain experience. Our very best are partying in cabanas at the W Hotel in South Beach.
The rest of the world is sending their top guns, and they would love to knock us off.