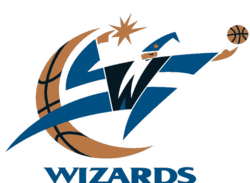 Owner Ted Leonsis is really thinking about the Wizards. Really thinking. About everything tied to your fan experience. I mean literally everything.
Don't believe me, check out this quote from the DC Sports Bog (via NBA Facts and Rumors):
"So they go to the bathroom and they put their beer [cups] in their mouth," he said. "Isn't that great? See that image in your mind's eye. We've literally been putting little ledges over the urinals so that people can put their cups, right? We know that sounds [funny], the ketchup sounds funny, building a little cup holder over the urinals, but we're gonna do hundreds of those kind of things, so the experience is great and it improves and fans know we listen to them."
Have a good laugh, but you've got to be pumped if you're a Wizards fan. And not just because you can put your beer down at the urinal (although that helps). Because Leonsis is thinking about the little things. That matters. A lot.
Think about your favorite business, be it store or restaurant or even online shopping spot. The best places make it a good experience because the little things are right. The product they sell matters. But so does the customer service and the details, like the bathroom being clean. The best business owners get every detail right.
Leonsis seems to get it. The music won't be so loud, the Wizards will start trying to tie in the history of the team more.
"And if we're doing all that and the team is improving, we'll end up with magic. That's what we did with the (NHL's Washington) Caps (also owned by Leonsis). The team got better and the level of services got better, and all that came together at the same time, and now we have one of the best teams in the league and we're sold out every game….