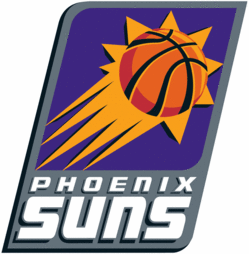 It's a move that is a little Ari Gold and feels a little awkward.
Powerful agent Lon Babby is making a change to the other side of the table and will be announced today as the new president of basketball operations for the Phoenix Suns, replacing Steve Kerr. Babby's clients — including Tim Duncan, Ray Allen and Hedo Turkoglu — all will be moved to other agents.
Yes, Turkoglu, the guy the Suns just traded for, sending Leandro Barbosa and Dwayne Jones to Toronto. Feeling awkward yet?
You can say that Turkoglu is a better fit than Barbosa in Phoenix — especially since the emergence of Goran Dragic — but the Suns still just took on four years, $52.8 million dollars. This is a franchise always hesitant to venture near the luxury tax, now has taken on one of the most questionable contracts in basketball. Then they take on his agent.
Top agents like Babby are real power brokers in the NBA, they help make trades happen. They get how the system works. The jump from the agent to the NBA front office is not some huge stretch. Babby could be good at this job.
But it just feels awkward and uncomfortable. It blurs lines. Especially after the Suns just took on one of Babby's largest clients.
But it will happen today in Phoenix. Then Babby will get on with the business of finalizing the new general manager to work under him. The guy who will have to try and move Turkoglu in a couple years.