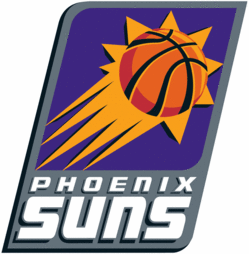 Dell Demps has emerged as the hottest general manager candidate out there right now.
A lot of you just muttered out loud, "who?" Trust us, you want Demps on your team. He is the number two man in the San Antonio Spurs organization (and general manager of their D-League affiliate), a guy coming out of an organization that wins and is a guy who just gets things done.
Which is why is battle for his services — a bidding war like over a free agent player — between Phoenix and New Orleans, according to Adrian Wojnarowski of Yahoo.
Demps was in Phoenix negotiating with Robert Sarver, the Suns owner. The Suns Tuesday will announce Lon Babby as the President of Basketball operations and Demps would be his general manager.
The Suns are trying to keep Demps in town until they can come to an agreement with him, sources said. Still, Demps is intrigued with the Hornets GM job because he'll have more autonomy as the top basketball executive. Demps would work with the Hornets' new coach and a close friend, Monty Williams, to remake the team. With the Suns, Demps would be a clear No. 2 to Babby, a longtime player agent who is making the transition to team management.
Look for one of these two to sign Demps by later in the week.