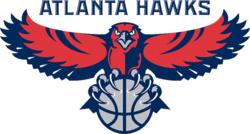 Quick thoughts on Hawks-Bucks at Las Vegas Summer League Thursday night…
Larry Sanders looks like another first-round steal for John Hammond and the Bucks organization. With head coach Scott Skiles dressed in cargo shorts looking on from the comfortable courtside seats next to Hammond across from the Bucks bench, Sanders brought incredible defensive energy, tallying 13 rebounds and 3 blocks, while influencing even more possessions. Offensively he was still finding his flow, particularly trying to work from the perimeter, struggling with entry passes and mid-range shots. But he was able to finish at the rim and his defensive potential has huge implications for the Bucks. More on this later.
Jeff Teague had another strong showing, bouncing back from what looked like fatigue and spiking the game with his penetration game. Teague showed considerable wear and tear fighting off hard-shows by the defense on pick-and-roll. He also showed solid vision and command of the offense once he became initiated.
Richard Hendrix continued his strong play showing an improved skillset down low. Hendrix was extremely raw when he was drafted by the Warriors in 2008 and has since spent time in the D-League and primarily overseas. Whatever he picked up, it's working. Hendrix racked up rebounds and put in points. Most impressive was his low-hook, looping in and around over Sanders. 
Deron Washington had another strong summer league game, but showed the same set of skills that had one league source describe him as "the same ol' Deron."