Boston is going to win a few games this season because Nate Robinson is going to come in blazing hot off the bench and just light up somebody's second team.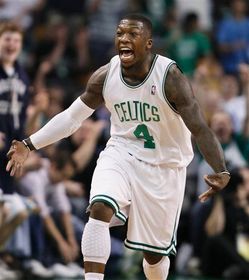 Boston is going to lose a couple games this year in part because Nate Robinson is going to come in off the bench ice cold but keep trying to shoot his way out of the slump.
You know what you are getting with Nate — and Boston got him.
The Celtics and Robinson have agreed to a deal, according to Mark Spears at Yahoo. It is for two years and about $9 million total.
Robinson gives the Celtics some depth at the point guard they really need. He's always a fan favorite. And we get an entire season of Shrek and Donkey references. And you can't put a price tag on that.