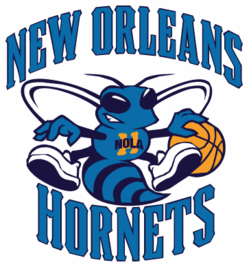 Kevin Pritchard appears to be the front-runner to get the New Orleans Hornets job. For a couple of good reasons — he has a relationship from Portland with just-hired coach Monty Williams from Portland, and the Hornets need to make an impressive hire to show to Chris Paul they are serious about being a winner.
Oh, and he's good at the job.
But he is not the only guy getting a look.
David Griffin, the number two guy behind Steve Kerr in Phoenix is in the mix, according to FanHouse. Also, Chris Mullin, the former Golden State GM. Mullin may not have the most stellar of track records from his term in the Bay Area, but that was more due to the owner ship of Chris Cohan, who Mullin constantly fought against. He was eventually pushed out by Don Nelson and friends.
Other guys mentioned as being considered are Rex Chapman, Tommy Sheppard, Tom Penn, Dell Demps and Jason Levien.
The Hornets have some options. But Pritchard is the betting favorite — if he trusts the Hornets in-transition-sort-of-maybe ownership situation. And if ownership will open up their wallets to pay him.