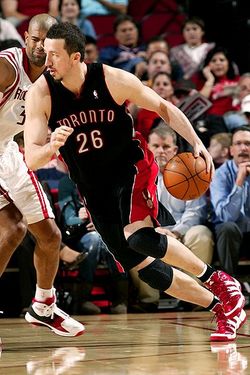 Apparently Hedo Turkoglu needs to lower his cholesterol.
He has had minor gallbladder surgery while in Turkey preparing with the Turkish national team for the FIBA World Championships this August. That according to Turkish media (as found and translated by Real GM, via Rotoworld).
The doctors advised me to undergo surgery on my gallbladder so I won't have any problems in the future. So we made an according decision. The doctors wanted to get any suspicions on when some sort of discomfort might occur out of the way. So we decided to put that risk out of the way. I believe I will be able to join the national team in a short while. My return after the surgery will be in 3-4 days. Because of that the doctors wanted to perform this surgery right away.
Doesn't sound too serious, more like a couple gallstones needed to be broken up. There should be no problem with him catching Steve Nash passes come the fall.