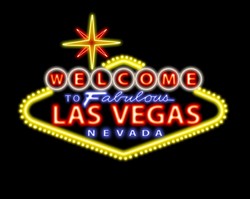 Las Vegas might be home to more than the NBA Summer League soon.
International Development Management LLC, has a deal to buy an NBA team if they can get an arena built in the city, Chris Milam, CEO of the group, told the Las Vegas Sun.
"We have an NBA team under contract," Milam said, declining to name the franchise. But the deal will take effect only if "other pieces of the puzzle fall into place: One of those pieces will be that a building (arena) is approved," he said.
It's a chicken and egg scenario — no NBA team will commit to move to Vegas until there is a new arena, but you can't get money for an arena until a team is committed. If Milam and group really do have a deal with an NBA team, it breaks the cycle. But there are always contingencies built into this kind of deal.
There are a number of NBA teams up for sale right now — Detroit is on the block, Golden State is about to announce a new owner, allegedly so is New Orleans, Indiana has been rumored but just struck a deal with the city — and others that could be had for the right price.
The NBA establishment has been slow to embrace Vegas, because of the gambling and potential distractions to visiting teams. Some owners and execs do not like it. But money talks. If you can build a new state-of-the-art arena that will generate revenue, the other concerns will fade away.
It's always about the money.
The key to Milam's plan to build that arena is persuading Clark County to revive its redevelopment area and fund the arena using what is known as tax-increment financing.
It's clear why this went public — pressuring the county to back their plans. He makes is pitch Aug. 4.
What he wants is a Redevelopment Agency to be reconstituted. The way that financing works is this: The state agrees to keep getting the exact amount of property tax from a piece of land that it is getting now for the coming 20 years (or longer). Then it sells bonds and uses the money to upgrade the property (in this case with a new arena). The increased property taxes from that improved land go to pay off the bonds. It's a process to pump money into blighted areas that might otherwise struggle to get investments, but it is a system that has been abused in some places.
The property being discussed in Vegas used to be home to a waterslide right in the heart of the city, on the Strip toward downtown from most of the large hotels.
Vegas has grown in recent years and is a large metropolitan area now. It also has big businesses here, plus you can bet casinos would buy suites to entertain high rollers. But there are still questions about how well a town of transports would rally around a major league sports franchise.