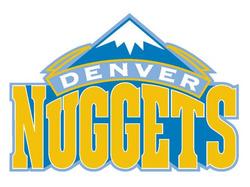 Denver found a couple of affordable veterans to round out their bench.
Anthony Carter and Sheldon Williams reached deals with the Nuggets that are expected to be signed later in the day, as first reported by John Hollinger at ESPN. Both are signing for the veteran's minimum.
Carter has been with the Nuggets the last four seasons, and last season saw action in 54 games. He actually started seven, but in an ideal world he sits behind Chauncey Billups and the fast-improving Ty Lawson (that the Nuggets want to get more minutes this year). He's a good passer but turns the ball over a lot too, but he should makes a safe third option.
Williams played last season in Boston, appearing in 54 games and giving the Celtics some good hustle plays off the bench in the regular season. In the playoffs he really struggled (and they could have used him against the Lakers). He's a forward who is a decent rebounder and shooter at the NBA level for this money.
Williams would be behind a few forwards in Denver, including the recently signed Al Harrington.