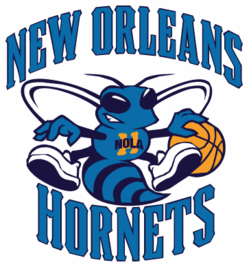 If you had to name the top five general managers in the game a year ago, Jeff Bower and Kevin Pritchard would have been on the list.
Today, both are looking for a new job.
Bower and the New Orleans Hornets have parted ways, which Darnell Mayberry of the Oklahoman had first and has been confirmed by multiple sources since.
Officially the Hornets and Bower "mutually agreed to part ways." That is about as true as the last time you mutually agreed to leave a job.
Rumors are that the recent trade offers that have come flowing in for Chris Paul, and the fact Bower listened to them, was at the core of the problem.
The Hornets are caught betwixt and between ownerships — George Shinn is supposed to be selling to oil man Gary Chouest. There are questions if it happens at all. Shinn is notoriously looking to cut corners everywhere, including on the roster, and Chouest has said he wants to spend and build a team around CP3.
Bower clearly was thinking about getting out, having interviewed with the New Jersey Nets before pulling his name out of consideration.
There are a number of other openings that may have interest in someone as well respected by his peers as Bower, including in Phoenix.
As for the Hornets next move, Hornets president Hugh Weber said he would not take over the role and they would look to fill the job quickly. They'd be smart to get someone like Oklahoma City Assistant GM Rich Cho, but don't bet on it.
But until the ownership situation is cleared up, what kind of freedom, what kind of mandate would any GM have? Does a really good GM candidate want to walk into a job where the parameters and mission could change dramatically in the next six months?