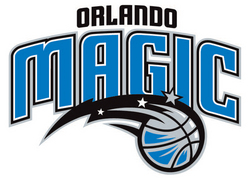 The Matt Barnes era in Orlando is over. Long live Quenton Richardson.
Richardson has reached a deal with the Orlando Magic, according to Adrian Wojnarowski of Yahoo.
Richardson fits what Orlando likes to do — he shot 40 percent from three last year. And Orlando likes to shoot the three. He also is a pretty good defender. All in all, a good fit. We're not sure what the money or years are yet.
It means Matt Barnes is leaving Orlando.
The question is will it have a bearing on if the Magic match the offer JJ Redick got from the Chicago Bulls. Frankly, Redick and Richardson would make a great starter/backup at the two that few teams could match. But how much does Orlando want to spend?