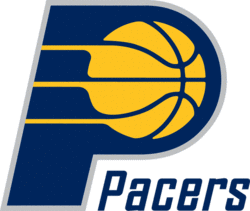 Does your city have an extra $33 million laying around?
Indianapolis does, apparently. Monday the city and the Pacers announced a new deal where the city will pour $10 million a year to cover operations at the Canseco Field House, plus put in another $3 million in the next few years in upgrades and renovations to the building.
In return, the Pacers promise not to leave, according to the Indianapolis Star. Or, they have to pay the money back if they do go. If they stay through 2019, they pay nothing back.
Canseco, like a lot of arenas, is taking a hit in this economy. Fewer tickets sold, less popcorn sold, fewer events coming through… you get the idea. And Canseco has been taking it on the chin.
The Pacers are one of those teams saying they are losing big money, about $30 million a year recently. They have an estimated $150 million in debt.
That said, owner Herb Simon and his brother bought the Pacers in 1983 for $10.5 million. A projected sale price was about $250 million. Even after the debt (which a new owner would take on some of) he clears a roughly $90 million profit. I could live on that.
Simon had pushed for years for the city to take on some of the operations cost of Canseco. He got his way.
But it brings up a debate that speaks to political preferences and how you view a sports team in a city.
Is it a citywide asset? Is a sports tea more than just entertainment, is it a part of the fabric of the city and an economic engine for people who work at an arena, who run bars nearby, who handle a number of ancillary businesses? That's how the mayor of Indianapolis sees it.
"The mayor has said we need to protect the taxpayer and we need to protect the tax base," said Robert Vane, deputy chief of staff and communications director for Mayor Greg Ballard. "This agreement does both."
Or is a sports team a multimillion-dollar business? Owned by billionaires. Is this a cash-strapped city helping out a billionaire to make sure he doesn't lose money on a poorly-managed investment? Considering the profit he turns if he sells the team tomorrow, it's safe to consider it a business. And a good one.