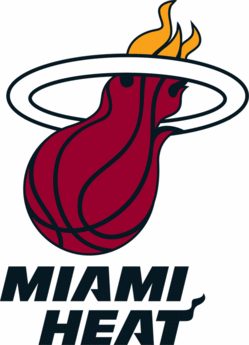 Mike Miller has now agreed to terms with the Miami Heat, according to our man Ira Winderman down in Miami.
That brings the Heat roster up to six signed — Dwyane Wade, LeBron James, Chris Bosh, Mario Chalmers, Udonis Haslem and now Miller. That's the top six of a contender.
But how do they fill out the rest of the roster? It's not that hard.
They have extended a qualifying offer to center Joel Anthony and they will bring him back, because they need centers. Look for Jamaal Magloire and maybe Zydrunas Ilgauskas to join him. Not the best lineup of centers, but they don't need the best lineup of centers, they just need some big bodies to guard the paint a little.
Other guys you could see with the Heat: Carlos Arroyo, and forward James Jones. Juwan Howard wants to come and there is no reason not to give him a chance. Dexter Pittman is here in Vegas and while he may bounce between the D-League and the NBA, he could be on the roster. They should keep Da'Sean Butler of Wake Forest on the roster — healthy he might have gone in the first round, this is a guy you can be patient with.
There you go. That's 14. There may be another point like Earl Watson or Jason Williams thrown in. But that's your roster filled out, all pretty easily.