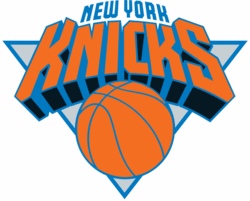 UPDATE 9:54 am: It didn't take long, and Walsh responded by saying the reports of his death have been greatly exaggerated. From Alan Hahn at Newsday:
"I'm sure there are guys around me that are predicting my death, right? I'm not there yet."
9:33 am: Donnie Walsh spent the last two years digging the Knicks out of a hole. Not just any hole, but more like ones from the island on Lost where you never know now deep the hole is or what's at the bottom of it.
And the Knicks are starting to come out of it. Amare Stoudemire is a start, a good start.
Now team president Donnie Walsh may step down. That according to the New York Post's Peter Vescey, so you don't want to take that with a grain of salt — more like an entire salt lick. But it's out there.
According to someone in the know, team president Donnie Walsh "may possibly retire" within the week because of "health" and "a failure to land LeBron" — a plan he sold to Cablevision owner James Dolan soon after signing a $15 million, three-year deal in April 2008.

Neither reason has been confirmed. Walsh, who has next season and $5 million remaining, did not respond to an e-mail concerning his unsteady situation.
Vecsey also said that Kevin Pritchard is in line to replace him. Pritchard, recently let go in Portland for building a good young core of players (we don't get it either) recently interviewed for the Nets job to replace Rob Thorn.
The LeBron reasoning is crap. That is not a failure of Walsh, the situation was impossible and the fact he had them in the discussion at all took smart maneuvering.
Health, however, is another matter. Marc Berman (Knicks writer for the post) confirmed that Walsh is having health issues. He had neck surgery recently that put him in a wheelchair for a while. He needs a hip replaced.
Walsh has said nothing of this. Maybe with LeBronapaloza behind him and the Knicks, both can focus on their futures and see what they really want.