I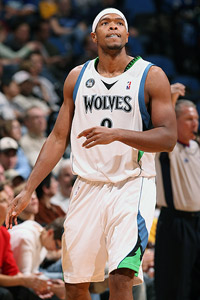 t's not LeBron, but it's not bad, either.
Actually, it's pretty smart — the Los Angeles Clippers have reached a deal with Ryan Gomes, as reported by Associated Press. Combined with the signing of Randy Foye yesterday, the Clippers have upgraded themselves. Without breaking the bank — three years and $12 million for Gomes.
You need to look at Gomes and Foye together this way — they are versatile players who can play multiple roles. The Clippers have not been built that way: Chris Kaman is a center, Baron Davis is a scoring point guard, Blake Griffin is a pure power forward, and so on down the line. This was a team built largely to a traditional model.
Gomes, a product of Providence (go Friars!) can do a lot of things pretty well. Good three point shooter (36.1 percent from three) who can post people up. He's the kind of player some dismiss as a "tweener" but it depends on how you use him — he can help create matchup problems. He can be a small four that pulls a big help defender away from the basket so Kaman has more room and Davis has driving lanes. He can be an oversized and overpowering three. He's not great at any of these things, but he's solid.
The Clippers added some versatility to their roster. It may not have been a home run, but it was a smart little move.