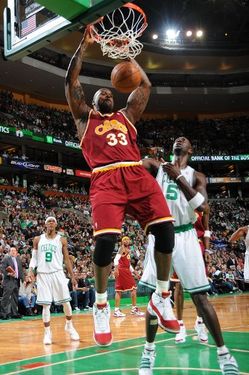 Shaquille O'Neal a Spur? That may be in the Book of Revelations as one of the signs of the Apocalypse. We'll check and get back to you.
But it may be a reality, not just a sign of the end times. According to FanHouse, Shaq had had interest from the Spurs and that is his preferred destination. Also right there are the Atlanta Hawks, who are supposed to have offered a two-year deal at the mid-level exception already.
What Shaq really wants is a two-year deal, which will have him playing until he's 40. Part of the pitch is that the second year would be a farewell tour that leads to a lot of sold-out buildings (and some extra revenue) on the 41 road games. Well, providing there isn't a lockout. And ignoring the distraction that would be for the rest of the team.
Shaq is not the unstoppable force he once was, but he can provide some limited, quality minutes. He's still a big body you can bring off the bench. Teammates still love him.
But a Spur? Shaq and Tim Duncan? Just hard to get our arms around that one.