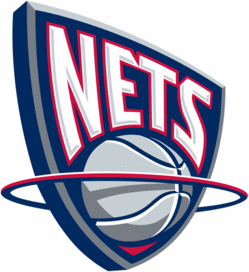 The man at the helm when Portland drafted one of the best young cores in basketball, then dumped because the people above him thought he was taking too much credit, is now on the radar in New Jersey.
Kevin Prichard will interview for the New Jersey Nets job, according to David Aldridge at NBA.com. He will interview to replace Rod Thorn.
The details of why Pritchard was let go in Portland were never discussed officially, but it had nothing to do with picking players and building a team.
He built the core in 2006 when on draft night he traded for Brandon Roy and drafted LaMarcus Aldridge. He also brought in Nicolas Batum and Greg Oden (you can't blame him for taking him first overall, every other GM in the league would have done the same thing, not matter what they say now). This past season he brought in Marcus Camby and Andre Miller. The Blazers have a strong foundation because of him.
The rumor was that his ego rubbed owner Paul Allen the wrong way. He also rubbed some other GMs the wrong way.
There may be plenty of ego in the room on this one. Hornets general manager Jeff Bower bowed out this week, amid rumors that newly hired coach Avery Johnson did not want him there (Bower did not hire Johnson in New Orleans) and is trying to accumulate some front office power for himself.
But the Russian is the real power, and this will be he and his team's call.