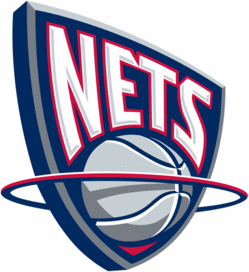 UPDATE 11:45 pm: Joe Dumars said, "What you talkin' bout, Willis?" Not that there's a Willis involved in this story, but you get the idea.
He told the Detroit News he has had not interviewed for the Nets job and has no interest in leaving Detroit. He said the media report was full of it.
He may not have interviewed, but he may well have been contacted through back channels. Either way, sounds like he is out. Bower on the other hand, might still like to work for an owner willing to spend.
9:10 am: The Nets are working the process in reverse — you want to hire a general manager first, then have him hire a coach that fits with his style.
But the resigning of Rod Thorn caught the Nets off guard. Now Thorn and new coach Avery Johnson are in the interview room trying to pick Johnson's new boss. Awkward.
Pistons general manager Joe Dumars and Hornets general manager Jeff Bower were interviewed for the Nets position on Saturday, according to the Bergen Record.
Dumars had early success as GM of the Pistons, putting together a balanced unit that had great chemistry, could play great defense, a unit that won the 2004 NBA title. However, recent moves have been more curious. At the start of the 2008 season (after the Pistons had reached the conference title three straight years) he traded Chauncey Billups for Allen Iverson. That backfired and the team went into rebuilding mode. They cleared cap space. Then last summer spent that space on Ben Gordon and Charlie Villanueva.
Jeff Bower took over an 18-win Hornets franchise and helped turn it into an up-and-coming team that won 56 games one season. He was lucky and smart enough to draft Chris Paul when the point guard fell to fourth in the 2005 NBA Draft. He's also been hamstrung by the tight-fisted ownership of George Shinn, we don't know how he would react with the bigger budget the Nets can provide. We do know Bower is one of the more respected general managers around the league.
Thorn is on the job until July 15. You'd imagine they want the successor in place by then, but the middle of free agency is a tough time to be switching general managers around.