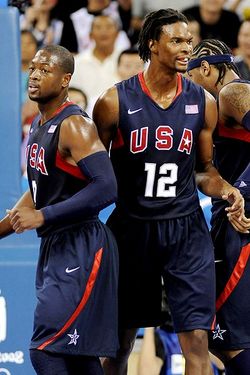 Tonight, Dwyane Wade and Chris Bosh were meeting together with the Chicago Bulls in the office of Henry Thomas, Wade's agent.
Tomorrow, the Bulls front office hops a plane and fly to beautiful downtown Akron, to make their pitch to LeBron James. They get the last word — they go Saturday afternoon after Cleveland.
The Bulls are making their big play now. The Nets have tried, the Heat gave it a real effort. But the Bulls have the combination of cap space to really make a run at it. If they pull it off it will be the play of the decade — as in a decade long title run.
A run at getting all three? That's a real long shot. The Bulls had enough cap space to get two max-salary players. Could they use that on LeBron and Wade then do a sign-and-trade to bring Bosh in from Toronto for Luol Deng and other pieces? Maybe. But that creates the awkward situation of Bosh making more money than both Wade and LeBron.
Plus, does a lineup of Derrick Rose at the point, Wade at the two and LeBron at the three really work? Oh, they'd be good, but title good? That is three guys who are best with the ball in their hands.
Now, Bosh and Rose and either of the other two (along with Noah on the front line)? That becomes the favorites in the East. A dangerous combo.
Who knows if and how it comes together. But the Bulls are going big. And it may be the play of the decade if it works.