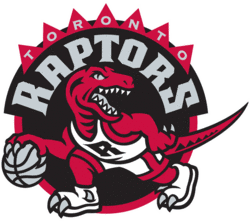 From the refreshing change of pace category:
"Amir (Johnson) didn't want to play the free agency game," (his agent Kevin) Bradbury said. "He wanted to go back to Toronto. He's young and he has security and a lot of basketball left in him."
And so he has agreed to a five-year, $34 million deal, according to Marc Spears at Yahoo (he also gave us the quote above). The deal can't be signed for a week, but everyone is on board.
And yes, that is an insanely large contract for a backup big man. That just seems to be the way of the world today, but you have to think the Raptors could have gotten him for less.
Johnson gave the Raptors a solid presence off the bench last year, 17.7 minutes at the forward spot, about 6 points — he doesn't shoot a lot but when he does he makes it, hitting 62 percent last season — and 5 rebounds a game. Bottom line, he was efficient, reflected in his above average PER of 16.7.
Johnson could have a bigger role with the Raptors next season, depending on the makeup of the team in the wake of Chris Bosh leaving (we all know he'd leaving, right?). But $34 million?