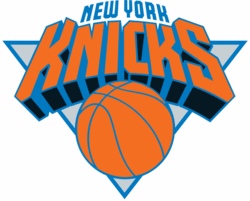 The Knicks do not have the inside track on LeBron James anymore. They are considered on the outside looking in at the race.
But they have a new strategy — tell LeBron he can build a dynasty in New York. He can be the leader of a team winning titles. He can bring home the bacon and fry it up in the pan.
Oh, there will be a little less bacon, though. Over at Sports Illustrated, Ian Thompson breaks down the Knicks pitch based on his sources.
A league source with understanding of New York's plans told SI.com that the Knicks will recruit the Cavaliers' two-time MVP with a grandiose vision of surrounding him with Hawks shooting guard Joe Johnson as well as an elite power forward — Chris Bosh of the Raptors or Amar'e Stoudemire of the Suns — to form a starring trio capable of contending for championships for years to come…

But the recruitment of James, Johnson and a big man is a more inspired and promising idea. By dividing its cap space equally among three elite recruits — another idea floated on behalf of Miami — the Knicks would pay starting base salaries of $11.5 million each to James, Johnson and the power forward. That amounts to a salary cut of $5.3 million per year compared to the max salary each player could receive from another market…

The Knicks will enhance the offer by pointing out the numerous off-court opportunities available to star athletes in the world's largest media market, enabling the players to ultimately make more money in New York than each could on a max contract in other NBA cities
Except, that's not really true for James. He is already a national and international brand with one of the highest Q scores in sports. People already know who he is and he is, he already has national marketing deals, he is already on nationally televised games all the time from Cleveland. That is not increasing in New York. As was pointed out at the SLOAN Conference as well as by others.
And right now, in this economy, nobody is making more on endorsements. LeBron has a McDonald's deal, but it's less than his last one. Same with his Nike deal. Maybe his inexperienced team of negotiators has something to do with that (and they travel wherever he goes) but it's really more about the market right now. This is not a good time to be in the endorsement business.
On top of all that, he will build a dynasty (or try to) wherever he lands. But that's the pitch. It's really all the Knicks have left. Then it is on to Plan B.