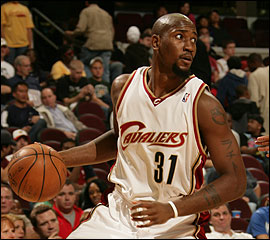 According to Brian Windhorst of the Cleveland Plain Dealer, the Cleveland Cavaliers have given a qualifying offer to free agent forward Jawad Williams, making him a restricted free agent. 
Williams started the season as a benchwarmer for the Cavaliers, but eventually worked his way into the rotation, and even started six games for the Cavaliers. Williams was named the Ohio player of the year while playing for St. Edward high school, and started for the 2005 North Carolina team that won the NCAA Tournament. 
Williams was a fairly reliable bench option for the Cavaliers, and is probably worth keeping for a low enough price. One thing's for sure: with LeBron James becoming a free agent in approximately six hours, the Cavaliers have bigger things on their mind right now than retaining Jawad Williams.