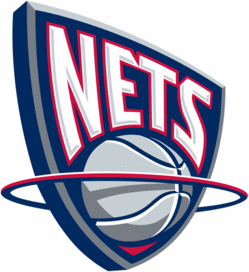 When Mikhail Prokhorov's name first started coming up as a potential owner of the Nets, you heard whispers: Does the NBA want to touch a guy who has touched the Russian mob? Didn't he get arrested for having prostitutes around?
Turns out, he was clean — or as clean as any other NBA owner, which is not that high a bar to clear — and the NBA and other owners approved him. Prokhorov owns the Nets, but there are still concerns and whispers some places. Enter Irina Pavlova, the former Google executive who now is President of Onexim Sports and Entertainment (the Prokhorov company that owns the Nets).
As she sees it, one of her top jobs is to dispel those myths, as she says in an interview on the New Jersey Nets official site. (Via NBA Facts and Rumors blog)
I think just by being here, being open and letting our partners see that we're not the Boogeyman, we're not the Mafia; we're normal people, doing business just like anyone else here. I think that removes a lot of the stereotypes, and just dealing with people face-to-face really makes them trust you more and makes you trust them. It works both ways.
She said the misunderstandings often just center around two very different business cultures.
I think the most difficult stuff is that the Russian business environment is a little less structured than the American (one), and I think that's something I can help out with because I've worked for both Russian and US companies. I understand how it works. I think most of the problems that usually do arise for foreign companies working abroad involve communication. Just knowing how Russians think and do business and how Americans perceive it, I think I can be helpful in that.
So to recap: Russians not boogeymen, everyone just needs to talk more. And just love one another. And give peace a chance. That's all we are saying.