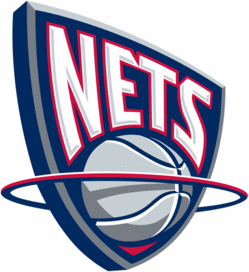 It was supposed to be: Mikhail Prokhorov = big spender.
But Rod Thorn is stepping down as general manager in New Jersey and the rumblings around the league (according to Marc Stein and others) is that part of the reason was Thorn was asked to take a pay cut. Prokhorov was not spending big.
Now the rumor is that Team USA head (and former Suns executive) Jerry Colangelo is the guy first in line for the job.
You want him, you're going to have to spend, Mr. Prokhorov. There's also talk that the Nets will reach out to Jerry West. If you want him, you're really going to have to spend, Mr. Prokhorov. And while both of them are good, it's questionable how much better either of them is than the much-respected Thorn.
There is all sorts of intrigue here, as Thorn is no fan of Colangelo. Back mid-season Thorn was rumored to be on the ropes and Colangelo, while talking hypothetically, said he would be open to opportunities — ones that clearly implied he was talking about the Nets. It all led to a rumored confrontation in the Dallas airport leaving All-Star weekend where Thorn told Colangelo go back off going for his job in an expletive-filled discussion.
We've all assumed that the Nets would spend big, because Prokhorov has the money, and because he said he would create a winner whatever it took, and because if we were him we'd be spending it like mad, too. But we don't really know. And maybe he's not who we thought. But we'll find out in the next few weeks.