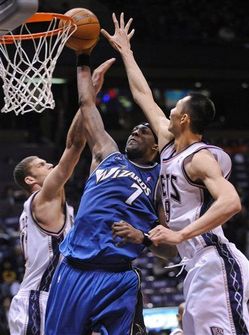 For the first several years of his career, the 23-year old Blatche struggled to turn his plethora of gifts into actual production. It wasn't until after the Wizards traded Antawn Jamison this season that Blatche really came into his own, averaging over 20 points per game in February, March, and April. 
Because of his incredible ability to handle the ball, makes plays off the dribble, run the floor, and shoot the ball for his size, Blatche was always one of the most fun players to watch at summer league. 
The bad news is that Blatche's injury will almost certainly keep him out of summer league play. The good news is that Blatche no longer has to perform at summer league to prove anything to the Wizards.