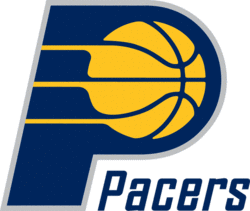 Indiana wants to run. Indiana has nobody who can lead the break. Ergo, an ugly and unproductive season.
Larry Bird has been trying since the season ended to get an established point guard, via trade or free agency or alien abduction. Whatever it takes.
Since it is NBA Draft day, the Pacers are trying to turn the No. 10 pick into Darren Collison, or  Ty Lawson or Jonny Flynn or one of a number of other points. Bird admitted as much to the Indianapolis Star.
"There's a lot of options out there," Bird said Tuesday. "At this stage, you're just talking to different teams. You make offers and people start thinking about them. There's nothing concrete right now, but we do have a lot of offers out there and different scenarios.

"I want to win; our team wants to win. If the right deal comes up, we would probably move forward. You never know what's going to happen, but it's time to win here."
There was a time when it wasn't a time to win?
Aside the odd quote, Bird can get a point guard but he's going to have to give up something of value. Like Brandon Rush. But you can't get something for nothing, and while the No. 10 pick isn't nothing it's not all that, either.