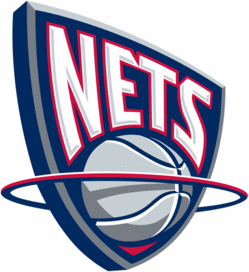 Derrick Favors is the flavor of the day.
Apparently, because a lot of teams are trying to trade up to the No. 3 spot to draft him according to Yahoo's Adrian Wojnarowski. Part of this was fueled by the Nets themselves shopping the pick all over the place the last week or so, but only looking for a blockbuster deal.
Still, it makes sense they are getting calls. Washington would be getting a ton of calls about Wall if they were willing to trade the pick, but the Wizards would rather spend $20 million to get into another pick so you know they aren't getting out. Philadelphia isn't moving at No. 2, either.
So it comes to New Jersey. This is the offer that seemed to draw the most interest: Danny Granger and No. 10 pick to New Jersey for Devin Harris, Yi Jianlian and No. 3 pick.
That has to be a little tempting for the Nets, because Granger is a legit All-Star who has had to carry a bad team for a while with little help. Give him Brook Lopez and the Nets get better fast (but would now need a point guard). Of course the Pacers do it, because it involves a good point guard. Right now they would do anything for a point guard. Anything. Including offering their best player, apparently.
New Jersey is said to be "lukewarm" on this, which suggests they are keeping the pick and drafting Favors.